Despite technological improvements that increase yields, extreme weather events have caused significant reductions of some sorts of yiels in some countries in some years. This process is global and is is already underway as a result of Climate change.
Many studies are studying this process, producing various simulations and preventive strategies to mitigate the effects of Climate change.
Agriculture is a sector that is directly connected with the climatic conditions and is important for supplying humanity with food as well as economically at the level of countries and globally.
The deviations of the crop due to the consequences of Climate change are a facts and many are negative in many countries of the world.
Extreme drought conditions affected at least 3 percent of the global land area in every month of 2017, an extent that had only been observed in just a few prior years: 1984, 1985, and 2016. Global area affected by moderate and severe drought in 2017 was closer to the long-term average. (Source: https://www.climate.gov/news-features/featured-images/2017-state-climate-global-drought). 3 percent of globall area means 45.000.000 ha – in every month, which is 540.000.000 ha per year.
Preventive measures also include irrigation and watering of cultivated areas. However, this measure is depending to the available water resources that enable it. The vulnerability of irrigation systems are mainly water resources, many countries around the world are aware of it, and many countries in the world are already facing this problem.
For sustainable and natural solution, in company PH. Agrohom., innovative product Cora agrohomeopathie X62 was developed and results about its efficiency from fields trials in real growing condition in severe drough and high temperatures were obtained.
Effectiveness of the product Cora agrohomeopathie X62 in case of severe drought and high temperatures in growing seasons by GROWN ON FIELDS WITHOUT IRRIGATION OR WATERING: By strenghthening plants and crops resistance to drought and heat as well as their adaptability to Climate change, without irrigation enables the development of plants and crops/yields, which in terms of quantity are about the same and in terms of quality are even better than those, which are in the same weather circumstances grown on irrigated or watered fields.
We have contributed extreemly good accepted oral presentation of this project on 2nd edition of the Euro-Global Conference on Food Science and Technology" (FAT 2019). Results confirmed excellent efficient of product Cora agrohomeopathie X62. In this Applicative Development Project we present already possible and available sustainable solution. With product Cora agrohomeopathie X62, which was used in water-dilluted spray, in severe drought and at high temperatures, per quantities only 0.3% less yields were produced than on irrigated fields areas, while in quality the yield from the experimental not irrigated field, where we used the Cora agrohomeopathie X62 spray, was better more than 20% compared to crop yields from irrigated fields. For the growing plants on our experimental fields was selected hops, which is one of the more demanding plants in terms of water supply. This enabled us to on the basis of the presented results of efficiency of product Cora agrohomeopathie X62 expand its suitability and our offer to it may be used for wide variety of agricultural plants on circumstances of drought and heat.
Information about product Cora agrohomeopathie X62: Specification data sheet, Label, Safety data sheet for ethanol 43% m/m, which is product's carrium medium of product's innovative and effective natural quantum effects). Product is compliant /allowed for use in organic production per confirmation Certificate, issued by Institute for Organic Farming, Faculty of Agriculture and Life Sciences, University in Maribor/ Slovenia/ EU.
While this product is sustainable, effective, interesting and needed globally – world-wide, we want to spread it on the global market ASAP and correctly and by this also establish different kind of partneships (business cooperations as well as cooperation of supporting companies and organizations). With this target, we invite the best to cooperate with us in our PHENIX agronatural™ project.
***************
We respectfully invite your
Grupation/ Company/ Organization/ Institution/ Assotiation/ Foundation/ Society,
to cooperate with us in our global PHENIX agronatural™ project
for GLOBAL ENLARGEMENT
with our innovative, sustainable product Cora agrohomeopathie X62
already realised, sustainable soution, to contribute
TO REDUCE THE VULNERABILITY OF FOOD PRODUCTION
FROM THE EFFECTS OF DROUGHT AND HEAT,
ALSO IN CONDITIONS OF THE SHORTAGE OF WATER FOR IRRIGATION OF AGRICULTURAL LAND.
***************
HOW YOU MAY COOPERATE WITH US :
1.
You may cooperate with us as suporter, as Gold supporter, as Platinum supporter, as Premium supporter.
(Price list and other commercial terms for this option are under link here).
On this way, we offer to you to become part of this attractive global solution enlargement
by our global project PHENIX agronatural ™
as well as at the same time
on this way for your company you select good and useful promotion.
Become supporters, Golden supporters, Platinum Supporters, Premium supporters
of our global project PHENIX agronatural ™.
We count on us and also on you!
2.
FOR THOSE,
WHICH WANT in our global project PHENIX agronatural ™,
COOPERATE WITH US AS OUR BUSSINESS PARTNERS:
Please, read text bellow and send to us email inquiry for cooperate with us, if you are interested in:
Welcome are distributors, who are interested and capable in bussiness cooperation with us per way of under certain conditions buy from us exclusive rights for importers and distributors for agreed markets and will indeed effectively expand sale of this product to many farmers/ achieved planned sale size on agreed markets.
Welcome are agricultural advisors and educational companies, who are willing and capable to join in our SAE-ENQP Academy™. After its completed, they will be good prepared about advising and also teaching others about principles of operation of sustainable, natural, energized products for plants strengthening. By get our licence, they may spread our Programs and Seminars, so they may set up their own business or add new, advanced content to their existing offers. Welcomed are also beginners ( for example after graduation from agriculture, biology, etc .), who want to advice and teaching others about this advanced, sustainable, clean and effective technology.
Welcome are also (global and local) media from agrobusiness area and from area of awareness of people about Climate Change: give gift to the current and future world and spread this information, that will it reaches as many people as possible! Contact us for agreement about possible contribution. It won't be total free of charge for you to publish good, atractive Article about those attractive, innovative solution, but the price will be acceptable for you and this article will attract the mass of your readers and will help to bettering life of masses of people.
Welcome are interest groups in the field of agriculture and Climate change, society, initiative, institutions. Share this information between your members and you help make this happen. You are invited to join us!
We also urge and invite players from agrobusiness and societis from this field, who work in the field of farmer's education, advising to farmers, bigger distribution chains and other interested from agro companies and also interested individuals, to subscribe to apply on our SAE-ENQP Academy™. The power (of succesful innovations) for real and actual market needs is right knowledge and right information on the time! What we offer in our SAE-ENQP Academy™ you may not get anywhere else. We will spread with you advance knowledge, our insights got by development and experience that can be obtained only from the developer of these innovative, sustainable, natural and energized products that are also manufactured and sold in our company.
Least, but not last, with our SAE-ENQP Academy™, we want to contribute to the possibility that also other advanced companies in the field of natural products for the care of plants, in the future can develop efficient energized natural products (without active substances), which are without harmful environmental and health effects and work in accordance with the natural order.
POWER ARE KNOWLEDGE AND INFORMATION! (Robert Kyosaki)
That it is also available to you, we offer our SAE-ENQP Academy™. Also you are invited to soon subscribe for apply, while we started soon with first Modul in March 2019:
NOW IS ACTUAL: First modul of SAE ENQP Academy™ will start in March 2019 in two starting groups of participants of SAE ENQP Academy™:
FOR FIRST GROUP: on 18th of March 2019 and will last until 23rd of March 2019.
FOR SECOND GROUP: on 25rd of March 2019 and will last until 30th of March 2019.
Perhaps may be this the last chance for from us get those appreciate advanced knowledge, our findings and experiances. Contact us for more information and for subscribe to apply SAE-ENQP Academy™ . For starting with its firs modul in March 2019, are for both time terms needed very soon subscribes to apply, so please don't wait and contact us. You are welcome!
3.
You may also donate to us. Information is under link here. By your voluntarily donation to our company, you will support this advanced, for humanithy and Earth needed project. If you want to be your donation published on our web site, we will do it per our written agreement. On such way you will also indeed show your attitude to the public, thus enhancing your brand's reputation as an environmentally and socially responsible company, community, institution, foundation or individual.
Due to the actuality of our sustainable solutions, on a global scale are more and more visitors of our website.
If you want that your donation and donor stay anonymous, we will strong respect it!
Thank you!
***************
You are welcome to join us! Please, don't wait and join us ASAP!
Majda Ortan, ing., Director and owner of company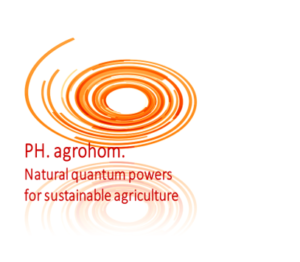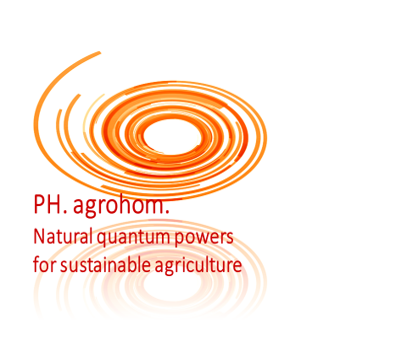 PH. Agrohom., ing. Majda Ortan, s.p.,
Majda Ortan, ing.,
Ob Meži 30, 2391 Prevalje, Slovenia/EU
Email: ortan.m@gmail.com, ortansbioquantum@gmail.com, info.coraagro@gmail.com
PHONE: 00386 (0)70 820 279,