You may find out MORE UNDER LINK HERE!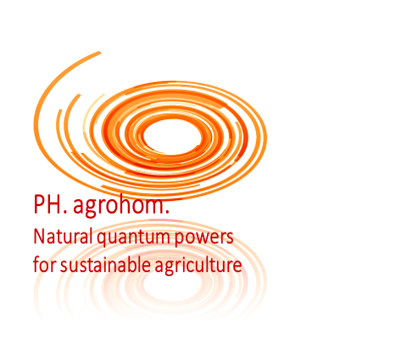 DEAR VISITOR! Thank you for visit this web site. This web site content great actual information, but it needs a newer look! So, I kindly ask you, to take into account, that this web site is in process of upgrading (PUBLISHED DATA AND INFORMATION ARE VALID). I kindly invite you to stay and learn about those novel, breakthought, very advanced, innovative and effective solutions about natural way of growing energy alive food, which indeed saturate people, not only feed them. Thank you.
For viewing this interesting presentation, please click under link HERE.
For viewing presentation from exposed horticultural best practice, you may UNDER LINK HERE find short presentation about our famous solution regarding buxus moth and buxus blight.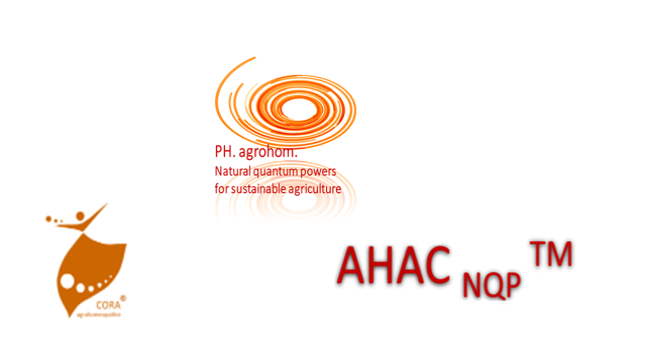 Perhaps you are interested for business cooperation with me / to on business field cooperate with me and my enterpreneur company. It may be mutual benefitial for all included.
You are welcome if you are interested in smart, natural solutions for agriculture, which contribute to bettering life of those, who are:
-worried about the quantity and quality of the crops because of DROUGHT, HEAT WAVES, LACK ON WATER FOR IRRIGATION / WATERING;
–worried about the quantity and quality of the crops because of possible plant's pests, plant's diseases, plant's stress, weak plants, inbalance of soil, plants, ecosystems… ;
– interested in reducing the vulnerability of food supply due to droughts, heat waves, lack of water for watering, or for irrigation of cultivated areas.
THE MOST INTELLIGENT SOLUTIONS MIMIC NATURE ON THE LEVEL OF LIFE FORCES. OUR EFFECTIVE, SUSTAINABLE SOLUTIONS ARE SUCH!
NATURAL QUANTUM-BIOSTIMULANTS OF NEW ERA: ADVANCED, NATURAL, NOVEL and EFFECTIVE PRODUCTS WITHOUT ACTIVE SUBSTANCES!
Products are already 7 years in offer on Slovenian market! In Slovenia are products by Certificate of compliance confirmied that are alowed also for biological mode of farming / gardening! They are already tested in real farming/ gardening circumstances. Products are liquid and are used as water dilution, applied as spray. While they do not contain active substances, they probably may be sprayed from air, by drones (depends of each separate Country Legislation).
Products are placed on Slovenian market as products for general use (plants strengthening a products). Products are produced in my own production, only for known custumers / for ordered products only.
More: https://lnkd.in/dJfnHqF
Our Products Cora agrohomeopathie® Specification data sheets / List of products Cora agrohomeopathie® which are the same as our products under brand AHAC NQPTM for export: on this web site is for those, who are willing and capable to become our business partners – the holder of exclusive rights to sell them under defined conditions on agreed abroad market(s)/ in abroad countries/ country. If your company is such one, please don't hestitage to contact me (coraagro@gmail.com, ortan.m@gmail.com).
LAST NEWS ON OUR WEB SITE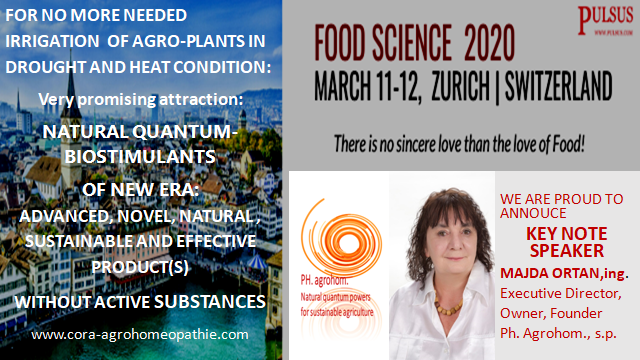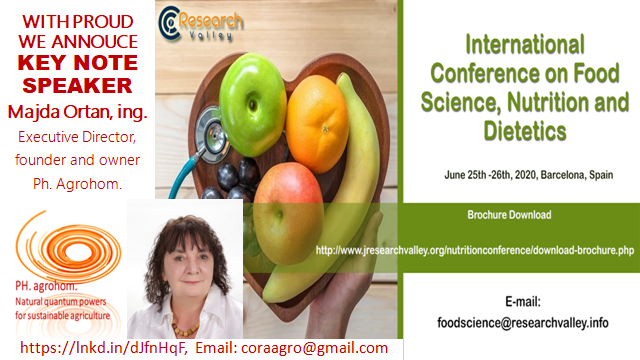 FROM LAST YEAR (2019)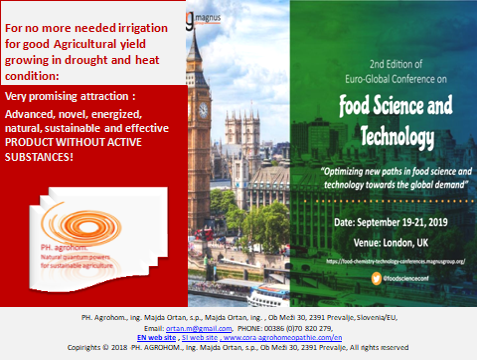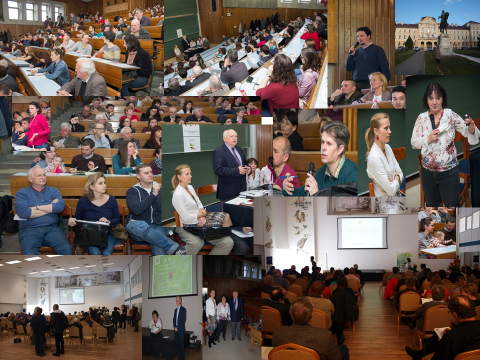 DON'T MISS!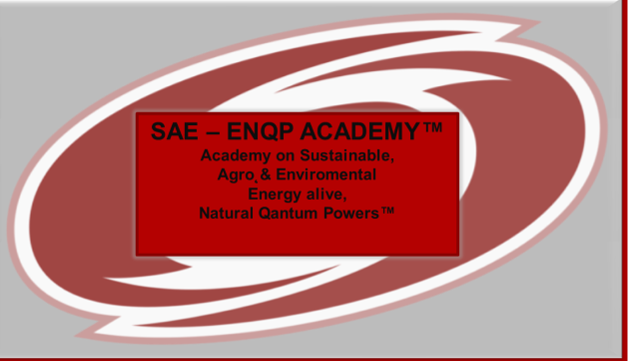 Launching of SAE-ENQP Academy™ 2020 is started.
You are invited to suscribe to attend – to on the time book your place in the group. The number of accepted participants is limited!
SAE-ENQP Academy™- in year 2020 will started WITH FIRST MODUL at on 23rd of March and will last untill 28th of March 2020. The organizer reserves the right of changes in date, if needed in that regard with free hotel facilities.
PROGRAM OF SAE-ENQP Academy™ , TERMS, CONDITIONS,PRICE, OTHER COMMERCIAL TERMS and instructions how to sucribe (order) to attend:
UNDER LINK HERE!
We accept orders until the seats are full, so plese hurry up with your suscribe for participation. NOW IS VERY GOOD TIME TO SUBSCRIBE to be possible start with realisation soon afterneeded organizational activities INVITED TO ORDER ASAP! You are welcome.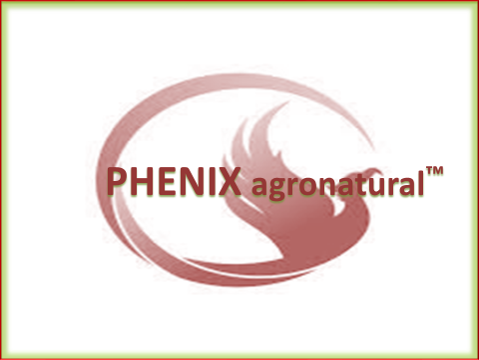 PHENIX agronaturalTM – still open to suscribe! (Please, click on the underline text/link above for content). INVITED TO ORDER SOON! YOU ARE WELCOME TO JOIN!
WE RECOMMEND, WE SUPPORT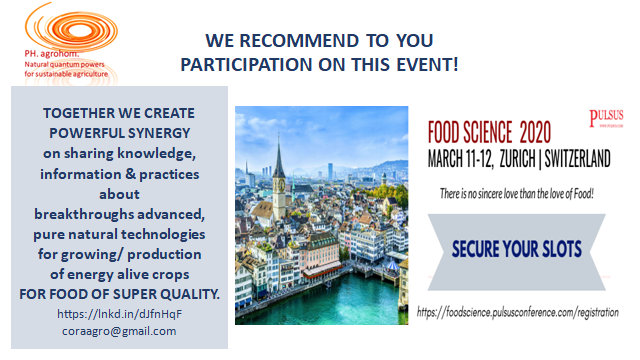 OUR NEW DEVELOPMENT
WHY IS THERE NO MORE PEACEFUL IN OLIVE TREES PLANTATIONS….. Truth is unthinkable, look under link HERE. BUT 🙂: For olives bacterial blight caused by bacteria Xylella fastidiosa, we may expect natural, sustainable solution with our new, self developed, advanced natural homeodynamic energized product (please, for now use Google or other translator for appropriate text under link below. The content under link is from our Slovenian web site and will be translated soon):
http://cora-agrohomeopathie.com/blog/2019/09/03/zakaj-v-nasadih-oljk-ni-nic-vec-mirno-za-bakterijski-ozig-oljk-ki-ga-povzroca-bakterija-xylella-fastidiosa-si-obetamo-lastno-razvito-resitev-z-nasim-novim-naprednim-naravnim-homeodinamicnim-ene/
Presentations from year 2019
(please click on the text below for access to the contents):
OUR CONTRIBUTIONS ON CONFERENCES in 2019:

Our contribution on 2nd Edition of the Euro-Global Conference on Food Science and Technology" (FAT 2019). More information under link here!
Our Contribution on BIOPESTICIDE SUMMIT 019, with contribution: Effective, sustainable solution for problems with Drosophila suzukii with novel, natural, energized agro-homeodinamics product without active substances. (BIOPESTICIDE SUMMIT 019, 2nd – 3rd July 2019 Swansea University, United Kingdom): please, find Announcement here.
You wish to starting your business cooperation with us immediately? Please, do n

ot hestitate to send your email to me, on the address: coraagro@gmail.com.

SOME EXPOSED CONTENTS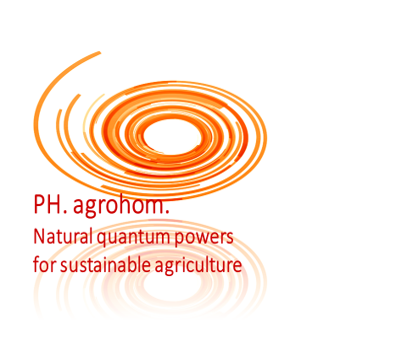 We LIVE our Vision and our Mission!
We enable New Era of advanced, sustainable Agriculture – with our
self-developed and self-produced, breakthrough innovative, natural, energized, bio-quantum, homeodinamics sustainable products,
that do not contain active substances and are in use for crops growing!
Their performance are excellent !
Natural Quantum Powers for sustainable Agriculture
are in our products appropriate enhanced and stable saved
for excellent harvests in
Agriculture on your fields, vineyards, orchards, greenhouses, gardens;
as well as on home gardens and in horticulture.
It's already reality for seven years! It's best to be sure! Therefore, we share with you some of the best exposed practices from Agriculture.
This is really worth knowing about – just click on the slide below to see the short ppt presentation :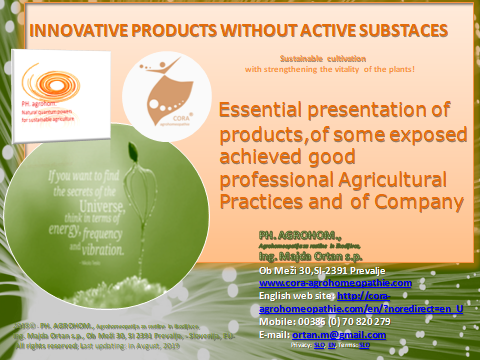 Now probably you want to try our products, want to understand them better, want to know more and perhaps want to somehow joint to us.
Great! You are welcome! Please, find some more information about those possibilities under links bellow.
And actively follow to the contents under the button "Our Academy" – it is still open to subscribe to our SAE-ENQP Academy™*, specially for closed group (for minimal30 participants – maximum 100 participants). The dates of implementation of the SAE-ENQP Academy™* modules are at ordering agreed with the subscriber.
*NOTE ABOUT SAE-ENQP Academy™: Actual dates for all modules of SAE-ENQP Academy™ will be given at ordering.
Do you like our work, achievements, products, results…?
Do you like the possibilities offered by our innovative, energized, homodinamic products without active substances for sustainable agriculture and Climate changes mitigation? Give us you LIKE on the bottom of our page!
Thanks for voting, thanks for your vote!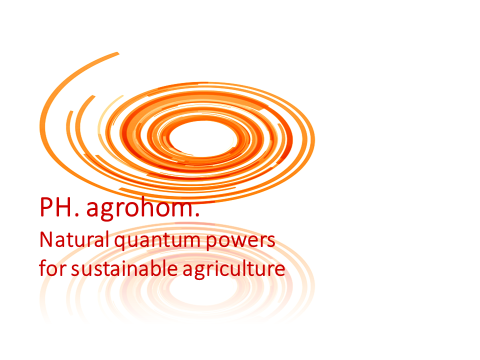 Our Brands, Trade Marks and Logos: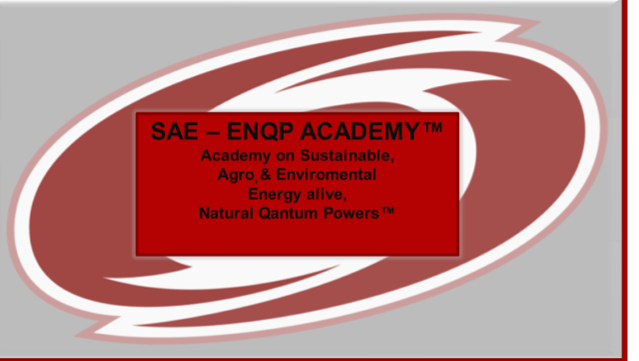 Welcome to to get acquainted with short presentation by click on link here