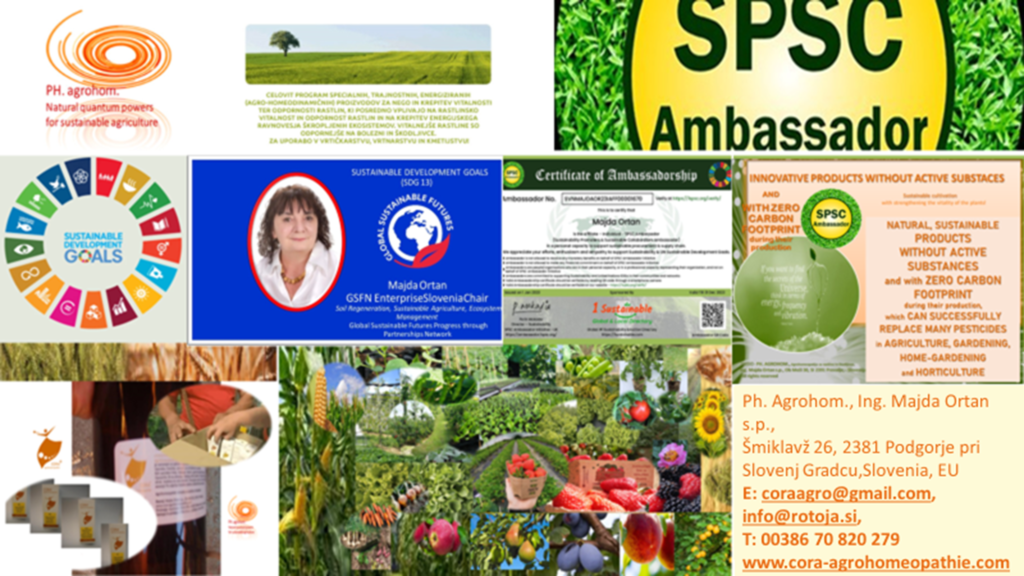 WHO WE ARE & WHAT WE DO – under linK
UNDER THIS LINK: OUR EXPOSED OFFER FOR PRESENT, that future will even have chance to come
Growing and self nurish with eating SUSTAINABLE, NATURAL ALIVE FOODS is THE MOST IMPORTANT TASK of Human's nowadays. To make it as easy as possible, we have combined extremely old, forgotten wisdoms, unique, probably rare talents and modern quantum biology and quantum physics. We did as Nature did when our Planet was still healthy. Natural energy-living food is the only one that really nourishes a person and not just satiates them. The difference is enormous, man thus has at his disposal powers that were meant for him according to the Natural Order. Namely, this has not been the case for centuries. But the main thing is that it can be changed again, and yes, SUSTAINABLE, NATURAL PRODUCTION and CONSUMPTION of ENERGY LIVING FOOD FOR PEOPLE AND FEED FOR ANIMALS IS DETERMINANT FOR THIS. THE BEST TIME TO START IS NOW!
WE OFFER EXCEPTIONAL, 100% SLOVENIAN, BREAKTHROUGH ADVANCED, WIDE RANGE of SUSTAINABLE, NATURAL PRODUCTS for SUSTAINABLE, NATURAL FOOD GROWING/PRODUCTION AND SUSTAINABLE, NATURAL PLANT CARE WITHOUT PESTICIDES, WITH UNIQUE, PROMINENTLY, ADVANCED, NATURAL, SUSTAINABLE, AGRO-HOMEO-DYNAMIC PRODUCTS, WHICH CAN REPLACE MANY PESTICIDES AND OPERATE IN ACCORDANCE WITH THE NATURAL ORDER.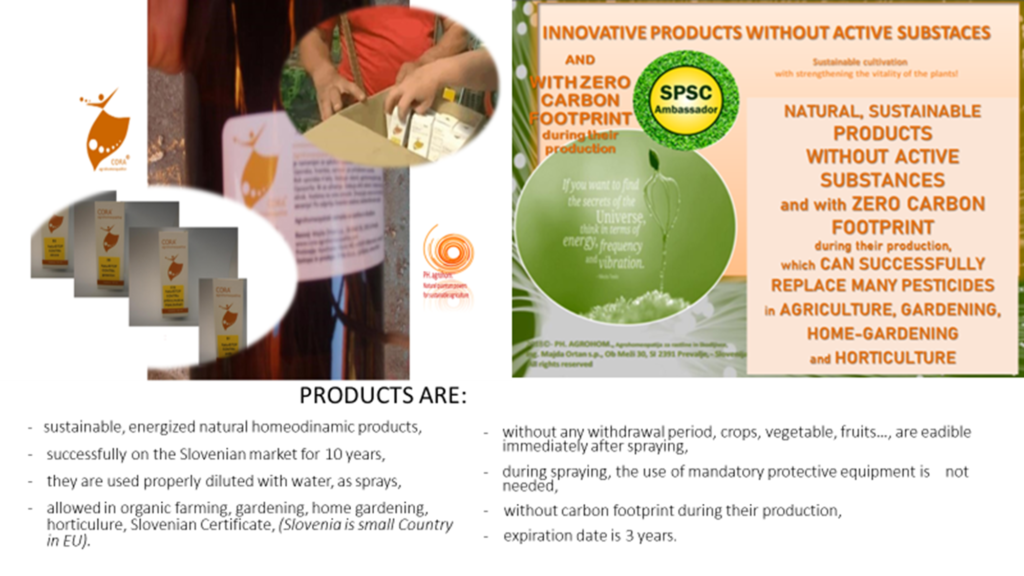 PRODUCTS LIST & SOME OF EXPOSED APLICATIVE RESEARCH PROJECTS and SOME OF EXPOSED BEST PRACTICESEC ACHIEVED.
WELCOME TO ORDER!
CONTACT FOR YOUR DEMAND: info-homeo.cora.agro@ortan.si
BUSINESS COOPERATION POSSIBILITIES – under link!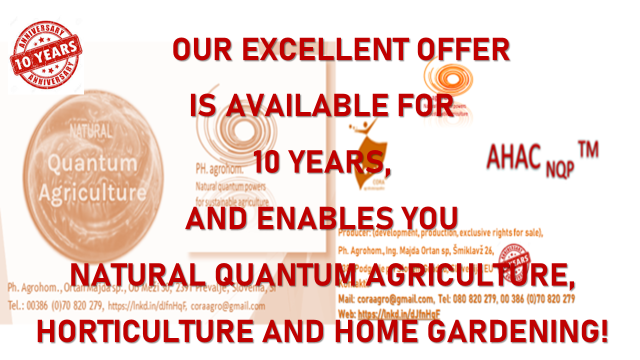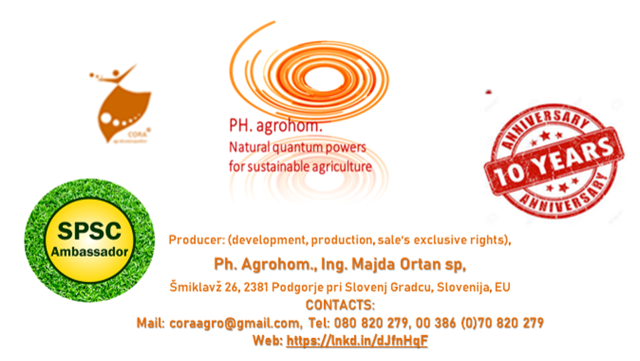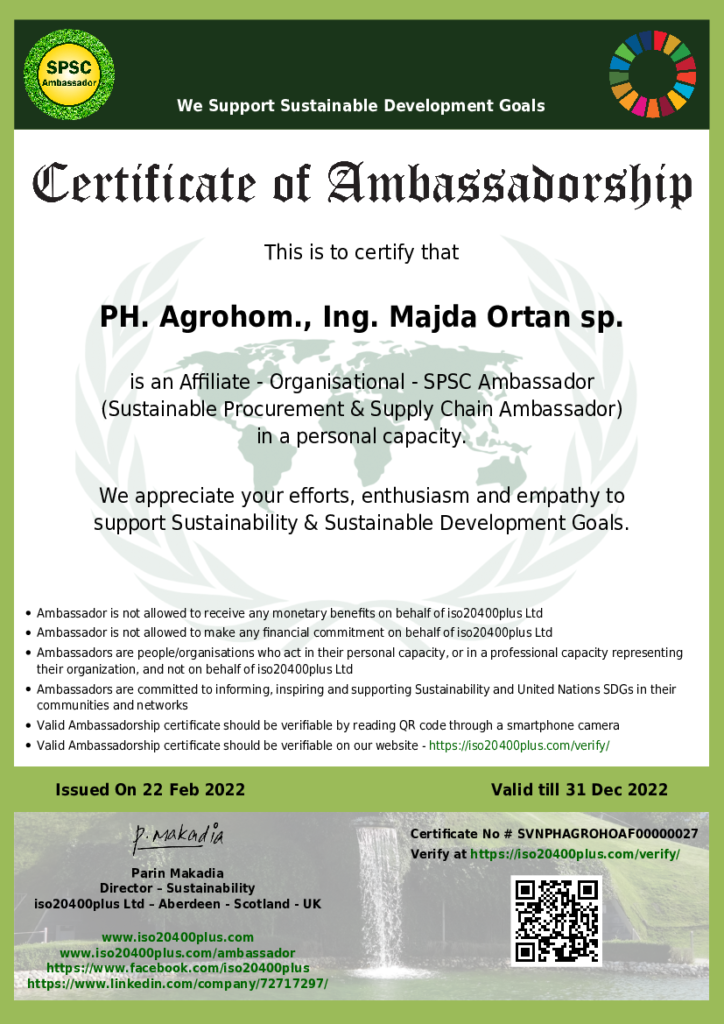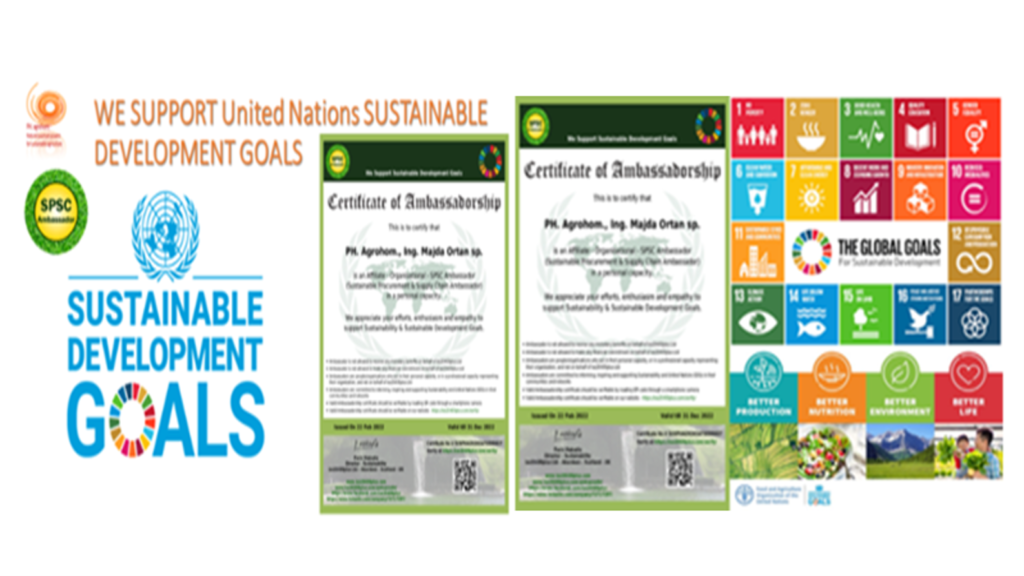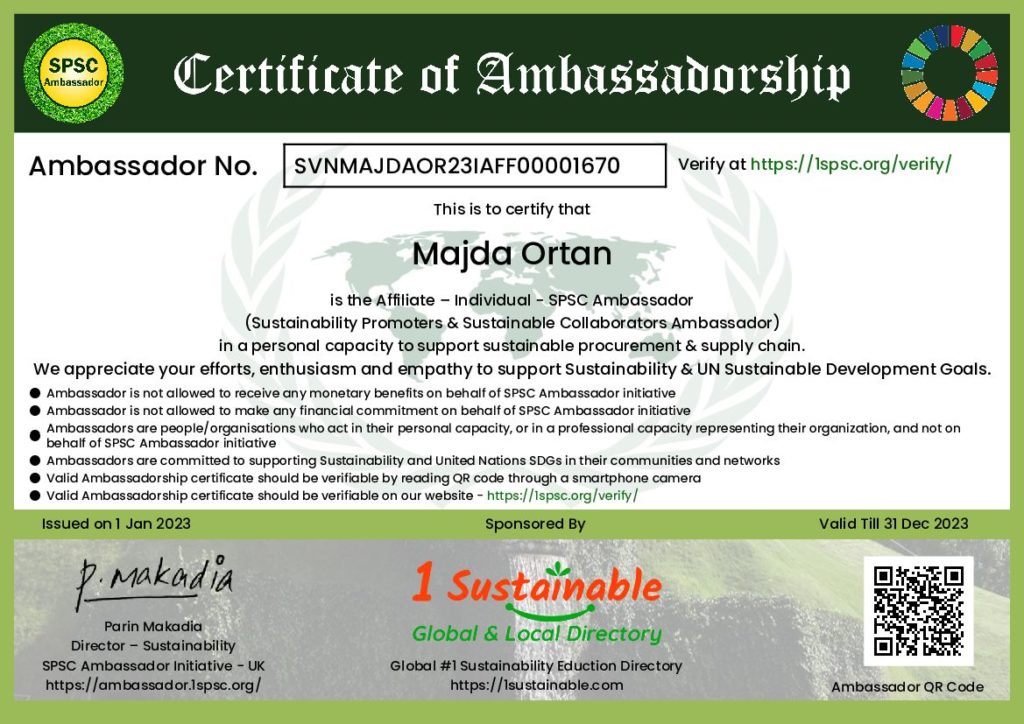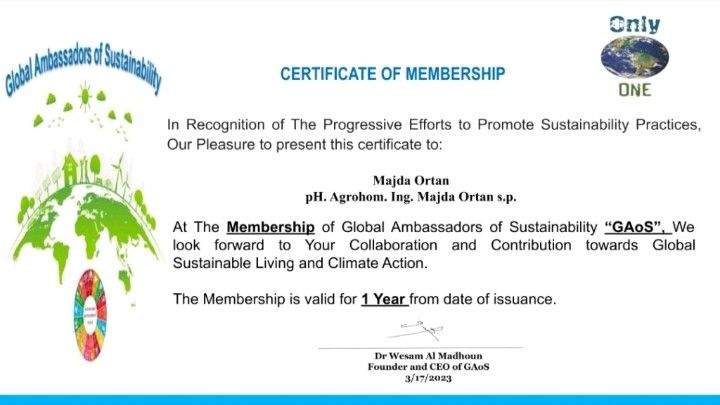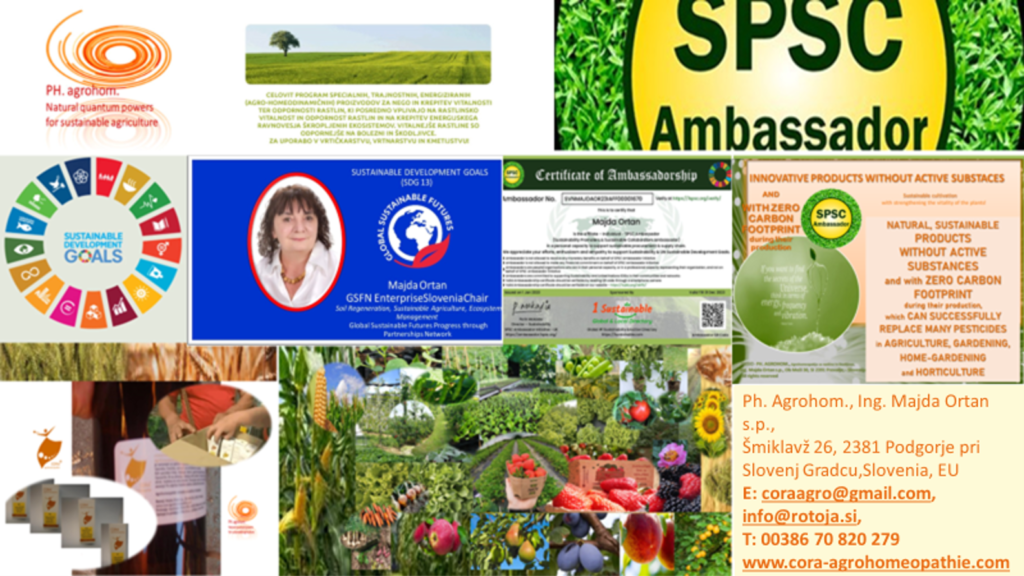 OUR EXPOSED NATURALLY SUSTAINABLE SOLUTION, which can on FOR THE BETTER CHANGE the fate of individuals, people, the world, the planet in the time of climate changes: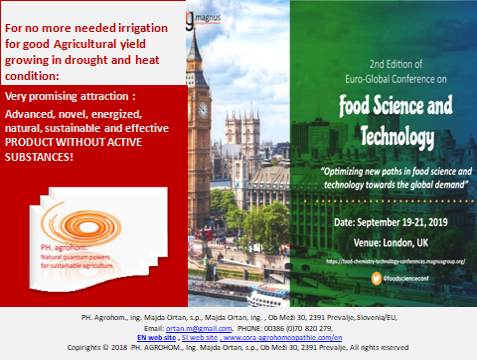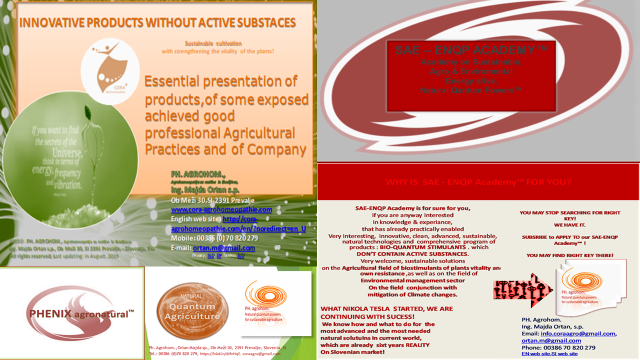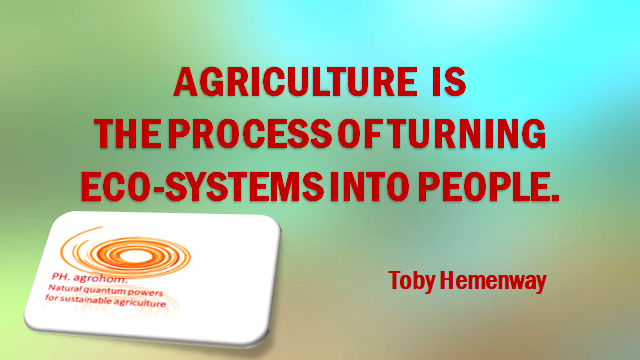 WE ARE LEAVING DEEP AND TRANSFORMATIVE TRACES IN THIS WORLD.
WITHOUT CHANGE THERE IS NO CHANGE!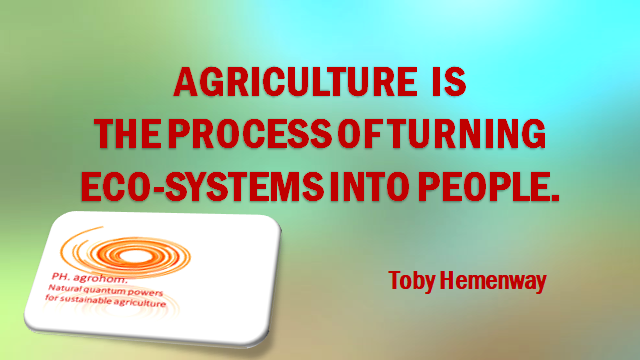 HOW OPERATE those our Natural Sustainable products, which alow RIGHT NEW DIRECTION ON REGENERATIVE, SUSTAINABLE, NATURALLY GROWING OF FOOD IN EXTRA EMINENT QUALITY and which don't contain active substances? Please, find a very simplistic answer for the lay public out under the link here .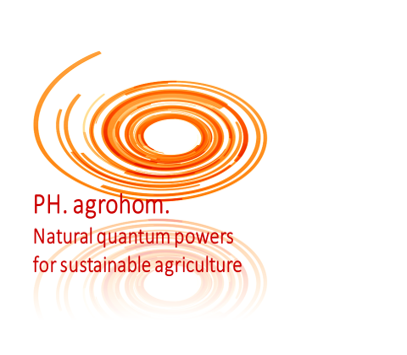 SOME ADVANCED STRENGTS of OUR ADVANCED, SUSTAINABLE, NATURAL BREAKTHROUGH INNOVATIVE PRODUCTS WITHOUT ACTIVE SUBSTANCES – for indeed sustainable, natural mode of growing plant's food and for growing ornamental plants, in accordance With Natural Order:
— already have been proven their great effectivness in agriculture and gardening by enhancing OWN plant(s) vitality at the level of their Life Forces. Indirectly, through the strengthening of the plants and soil's'own vitality, they strengthen the plants' own resistance to specific plant diseases, to specific plant diseases, to all types of plant stress, to weather factors, to climatic factors and to electromagnetic radiation change factors that are nowadays present more and more;
— alow to agriculture, gardening, home-gardening and horticulture are carried out in reality in a sustainable and natural way, so that it is in accordance with the Natural Order;
— alow, to be by holistic approach restored, regenerate Natural vibrational balance in ecosystems on energy levels on sustainable, natural way and in accordance with the Natural Order;
— alow to be grown / produced energy alive crops for human food (and also for animal feed). Those amazing products are used as appropriate water dilution – as spray for cultivated agricultural plants. Their effects make it possible to bring a Natural Order also into intensive agriculture at the frequency level. Energy alive food is understood by most as a luxury. But indeed it's food for people who know what they want – to be, to have, to become. For those, who develop their human consciousness on a practical level and also develop their exceptional abilities – regarding their capacities on the fields of innovations, intuition, biger mind capacities, better body health, acceptance of Natural Powers – to may strengthen their own Natural Life Forces. So that in accordance with the Natural Order, they can create everything they want – to be, to have and to become.
— are on Slovenian market available altready 10 years, are in small EU contry Slovenia with Certificates of compliance alowed to be used also in organic mode of farming and are completely without withdrawal period.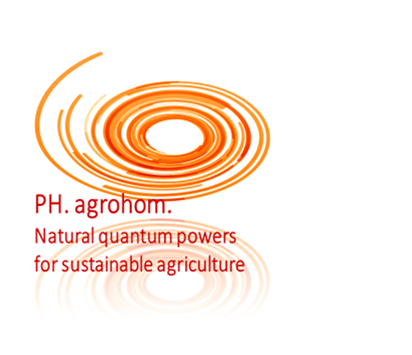 MORE KNOWLEDGE IS NEEDED FOR agro and climate policy makers, consultants from fields of Agro amd Climate, distributors consulting-sales nets, agro companies (growers), farmers, gardenerers, students, researches, experts from Agro, Environmental andClimate fields, etc….
AVAILABLE: NEEDED NEW KNOWLEDGE, EXPERIANCES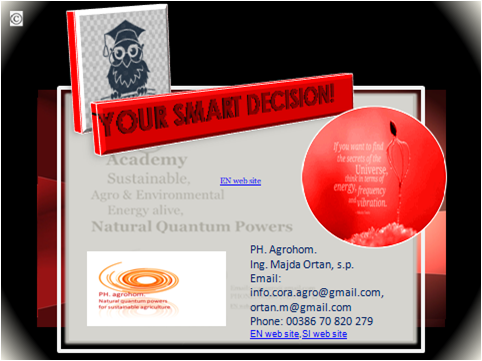 PLEASE, NOTICE: THE NEW EDITION of SAE ENQP™ Academy 2023 – 2025 WILL BE ANNOUNCED AT THE END OF MAY 2023. Your esteemed Inquiries can already be sent to the email address coraagro@ortan.si
INFORMATION FOR OLD ONE, which is in progress: SAE ENQP™ Academy 2022 – 2024: Enrolment for Attending
WE ARE LAUNCHING ENROLLMENT for ATTENDING on the PROGRAM of SAE ENQP Academy 2022/2024!
To this end, we are enabling two different application options:
–THE OFFER FOR INDIVIDUALS. Please, find details in the text below. If you have doubt or questions, if it is for you, please, read the content under this link.
–THE OFFER FOR COMPANIES, which want, that their employees and/or sales & consulting net-work members, ATTEND to the Program of SAE ENQP Academy 2022/2024 AS a CLOSED GROUP. Please, find details under link and in the text below. If you have doubt or questions, if it is for you, please, read the content under this link.
For both options mentined in the previous text The Program of SAE ENQP Academy 2022/2024 is divided to six modules (2 modules per year). Implementation of all six Program's Modules will be in the online "classroom". Under link here is the SCHEDULE for all 6 Modules, and under this link you may find out the Program.
THE OFFER FOR INDIVIDUALS: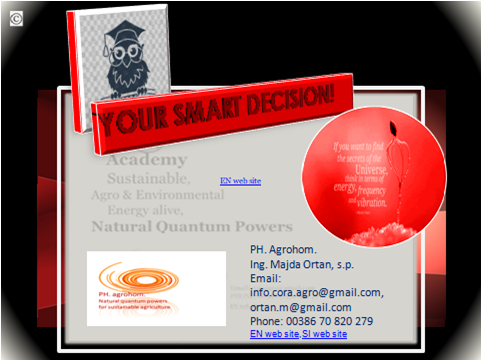 The first module will begin on MARCH 14th 2022 and will last until 19th of MARCH, 2022.
INVITED ATTENDEES: Agricultural Consultants, Environmental Consultants, Consultants and policy-makers from Climate, Food Consultants, Bigger agro-DISTRIBUTORS NETS, Agriculture COOPERATIVES, farmers, Academics from the agro field, Students from agro fields, Researchers from agro fields, other interested!
If you have doubt or questions, if it is for You, please, read the content under this link.
INFORMATION: under this link . Email contact: coraagro@gmail.com.
1st round of applications is completed.
2nd round of applications: until November 30. 2021 or until all seats are filled. deadline for applications and for tuition advance payments: November 30. 2021!
Applications are possible only until the seats are filled. When there will be reserved all available seats, we will stop accepting orders and prepayments. INVITED TO ORDER SOON to get your seat in THE PROGRAM of SAE ENQP Academy 2022/2024! You are welcome!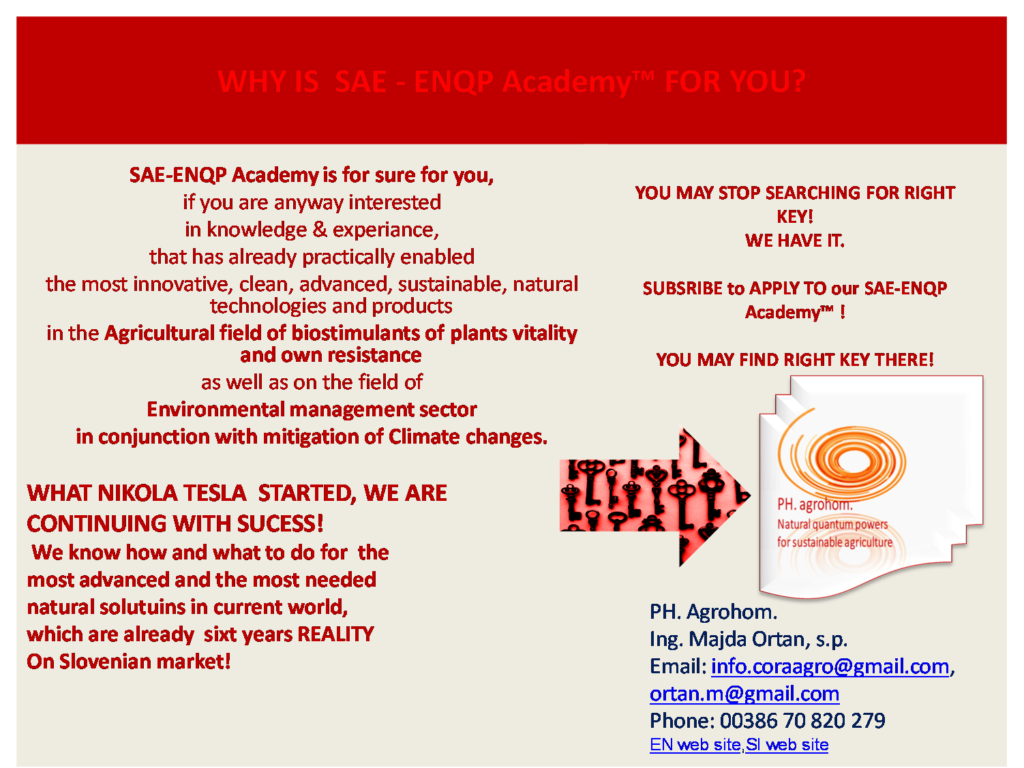 THE OFFER FOR COMPANIES, which want, that their employees and/or sales & consulting net-work members, ATTEND to the Program AS a CLOSED GROUP: Please, note: Always is possible enrollment of closed groups (from the same Institution, Organization or from the same Company). It's needed that such group has minimal 30 and maximal 100 attenders. The Program is the same as in our standard offer, implementation will be on-line, the dates of modules implementation will be agreed during the order process. In the case of interest for ordering, it's STRONG RECOMMENDED to do it before the NOVEMBER 30. 2021. Once the free deadlines for implementation are occupied, registration will no longer be possible!
If you have doubt or questions, if it is for your Company/Organization/Institution, please, read the content under this link.
INFORMATION: under this link.
Email contact: coraagro@gmail.com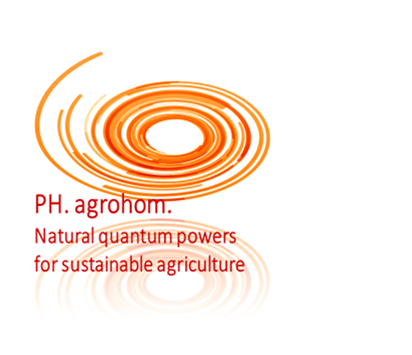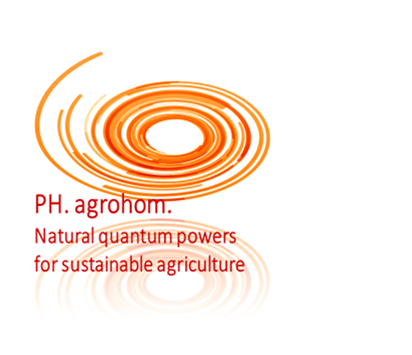 OUR CURRENTLY EXPOSED PRODUCT TO PREVENT DAMAGE IN AGRICULTURE, FRUIT & BERRIES GROWING – ON NATURAL, SUSTAINABLE WAY: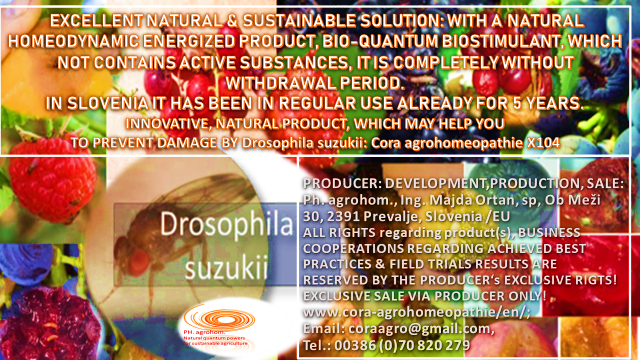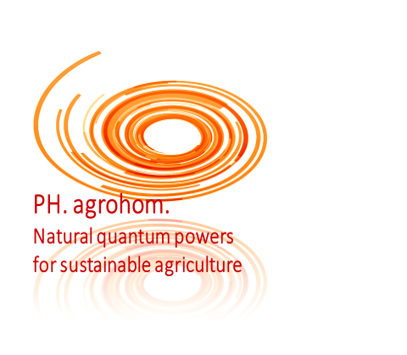 THERE ARE POSSIBLE SOME APPROPRIATE BUSINESS COOPERATIONS WITH MY ENTERPRENEUR COMPANY. Please, find more information on this topic under this link.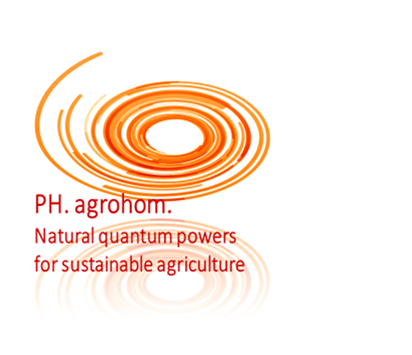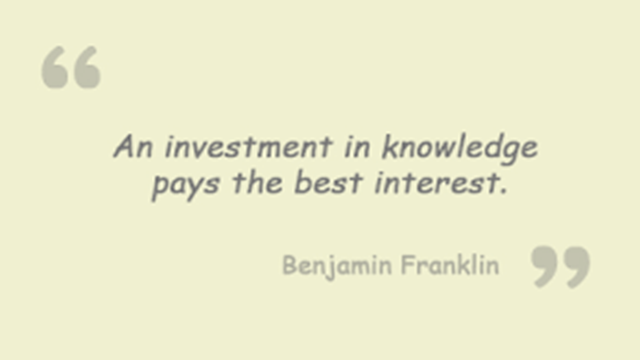 OUR EDUCATIONAL EVENTS ARE ALREADY WORLD-WIDE WELCOME AND DESIRABLE. Under this link: PHOTO GALLERY: SOME PHOTO IMPRESIUS FROM NOMEROUS OF LECTURES OF ING.-MAJDA-ORTAN / Ph. Agrohom., Ing. Majda Ortan sp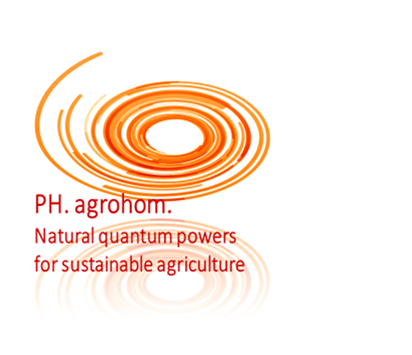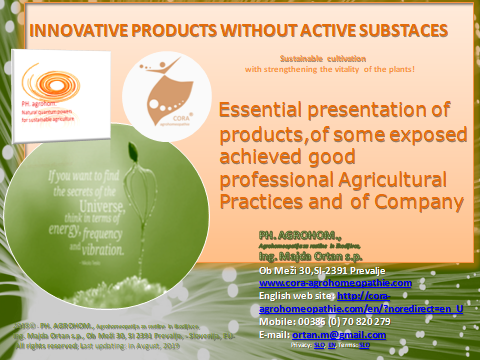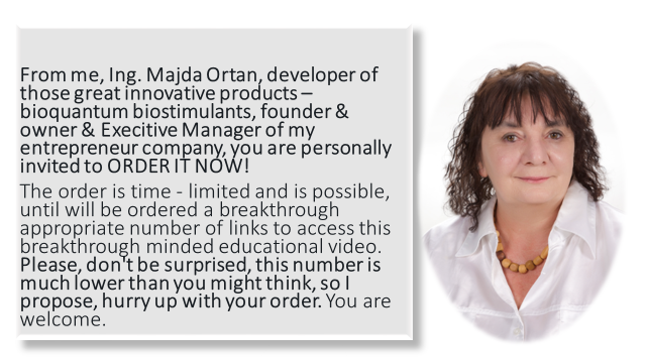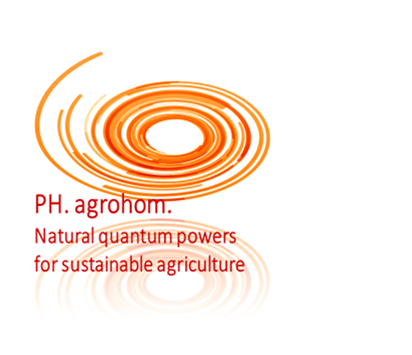 FROM PREVIOUS YEARS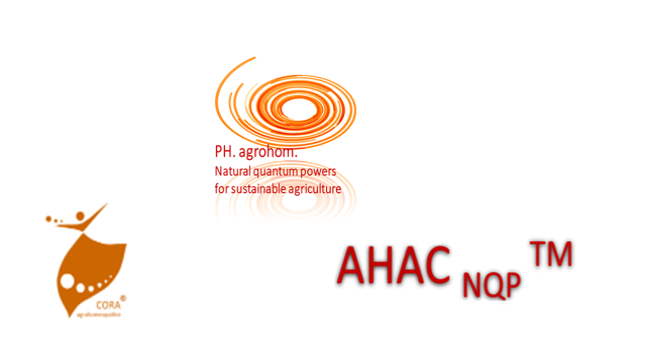 INFORMATION ABOUT EVENTS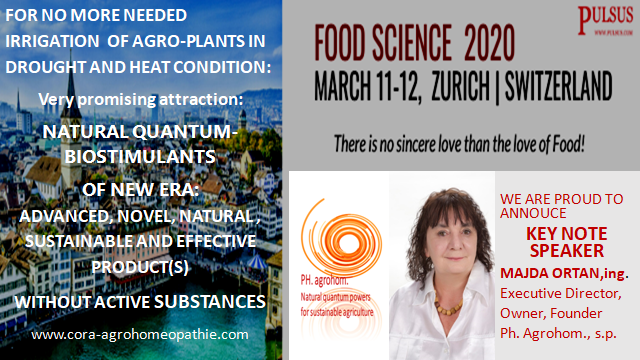 SPECIAL NOTICE: Due to the emergence and spread of coronavirus in Italy, from which a large number of Italians are traveling to the work to Switzerland, I WITHDRAW / CANCELED MY PARTICIPATION AND MY SPEECH AT THE INTERNATIONAL SYMPOSIUM "Food Science 2020", (Zurich, March 11. 2020 – March 12, 2020).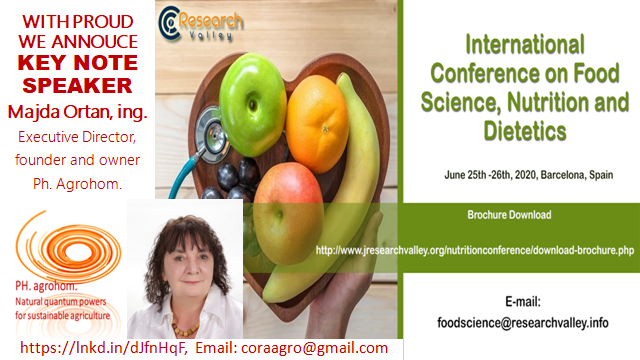 Due to pandemic coronavirus, the event is postponed by Organizer. New date will be published also on this web site!
FROM LAST YEAR (2019)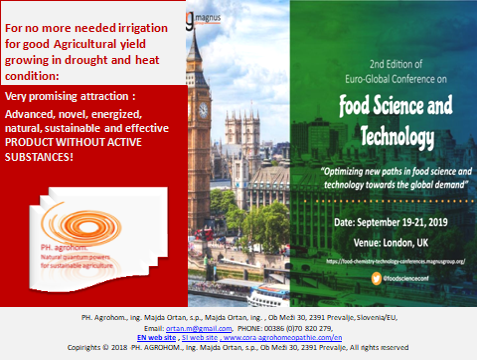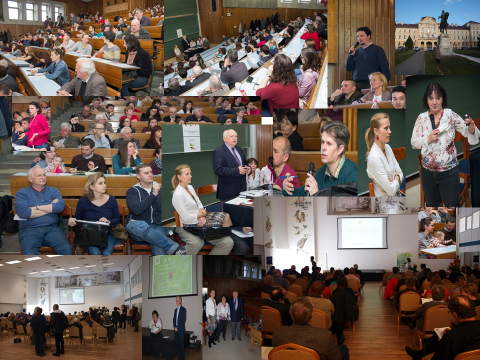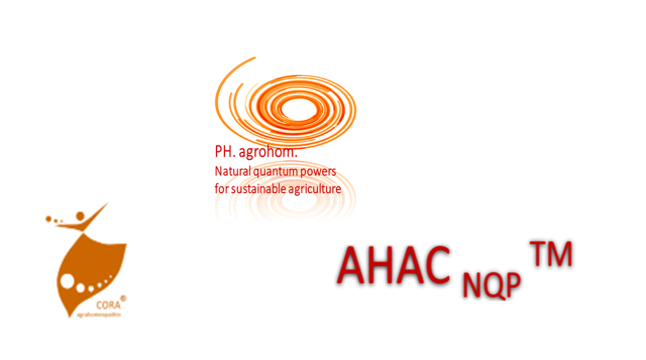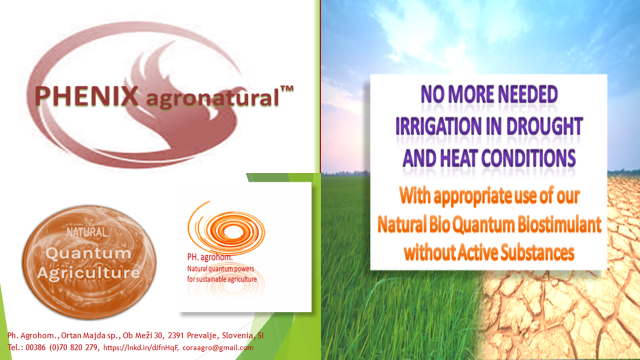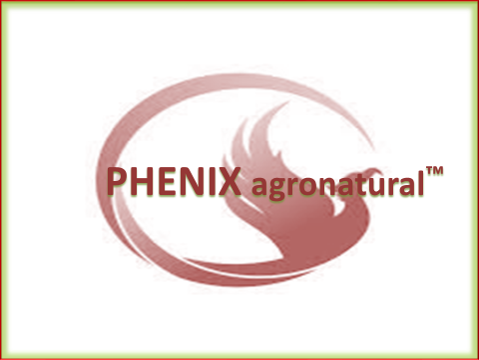 The topic content for the project PHENIX agronaturalTM is awailable under this link.
PHENIX agronaturalTM – still open to suscribe! (Please, click on the underline text/link above for content). INVITED TO ORDER SOON! YOU ARE WELCOME TO JOIN!
OUR NEW DEVELOPMENT OF OUR NEW PRODUCT
WHY IS THERE NO MORE PEACEFUL IN OLIVE TREES PLANTATIONS…..

The t

ruth is unthinkable, look under link HERE. BUT 🙂: For olives bacterial blight caused by bacteria Xylella fastidiosa, we may expect natural, sustainable solution with our new, self developed, advanced natural homeodynamic energized product (please, for now use Google or other translator for your translation of text under link. The content under this link is from our Slovenian web site and will be translated, when possible).
Some of our Presentations
from year 2019
OUR CONTRIBUTIONS ON CONFERENCES in 2019:

Our contribution on 2nd Edition of the Euro-Global Conference on Food Science and Technology" (FAT 2019). More information under link here!
Our Contribution on BIOPESTICIDE SUMMIT 019, with contribution: Effective, sustainable solution for problems with Drosophila suzukii with novel, natural, energized agro-homeodinamics product without active substances. (BIOPESTICIDE SUMMIT 019, 2nd – 3rd July 2019 Swansea University, United Kingdom): please, find Announcement here.
Do You want to starting your business cooperation with us immediately? Please, do n

ot hestitate to send your email to me, on the address: coraagro@gmail.com. Thank you. You are welcome!

SOME EXPOSED CONTENTS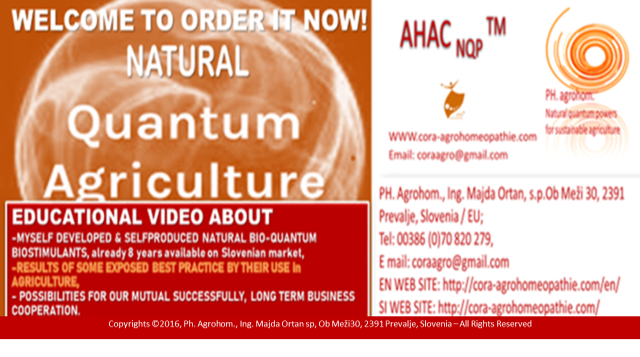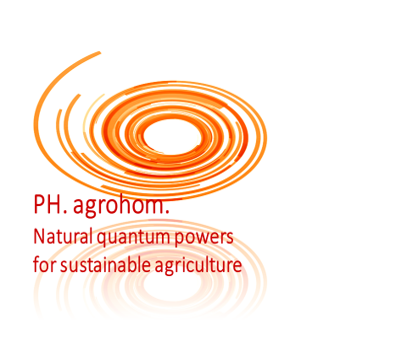 USEFUL LINKS:
Do you like our work, achievements, products, results…?
Do you like the possibilities offered by our innovative, energized, homodinamic products without active substances for Natural Quantum Sustainable Agriculture and Climate changes mitigation? Give us you LIKE on the bottom of our page!
Thanks for voting, thanks for your vote!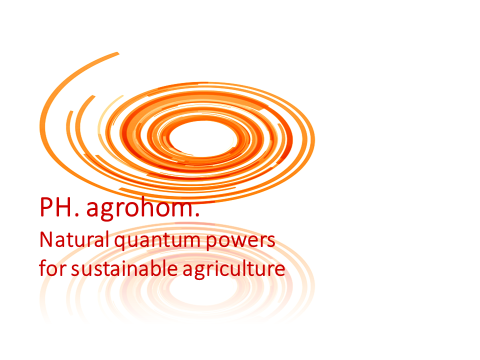 Our Brands, Trade Marks and Logos: