WHY? BECAUSE IT'S GOOD ALSO FOR YOUR BUSINESS and BECAUSE IT INDEED & REALLY PROVIDES SUSTAINABILITY WHILE BRINGING SUSTAINABLE DEVELOPMENT, SUSTAINABLE PROFITS AND SUSTAINABLE GOODS. HOW IT IS POSSIBLE IN PRACTICE? Let's read this Article about its succesfully, simple, practical implementation, some exposed achieved good practices in real growing conditions and regular use. Perhaps it's also for you.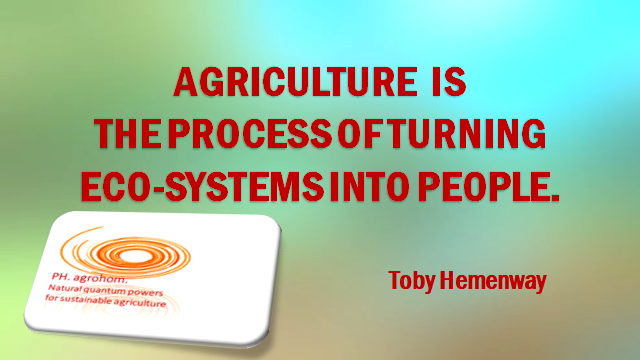 "Nature doesn't speak English. Nature speaks a frequency language." (Albert Einstein).
The efforts of many people in the agro-sector, among other things, have a common goal: to feed humanity. Food production is integrated into the world economy. Successes are measurable by quantity, quality parameters and economic indicators. The fact is, however, that human health and health of the environment are also conected to the mode of human's food and animal feed is growing/producing. "Agriculture is the process of turning eco – systems into people." (Toby Hemenway)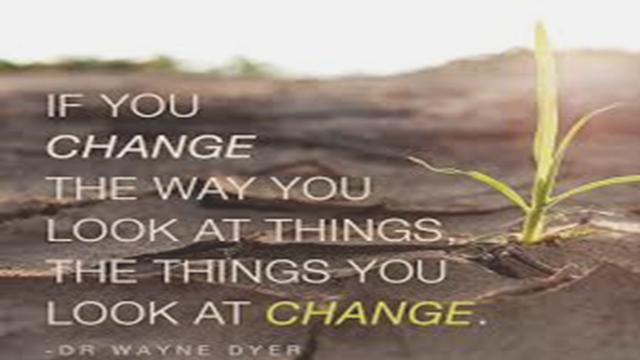 JUST IMAGINE THAT IN INTENSIVE AGRICULTURE, WE CAN "INCLUDED"/ "ADD" THE NATURAL ORDER THAT IS CHARACTERISTIC FOR HEALTHY, LIVELY, UNSPOILED ECOSYSTEMS IN NATURE. AND THAT EINSTEIN's SENTENCE EMPHASIZING THAT NATURE SPEAKS THE LANGUAGE OF FREQUENCIES, IN THIS KIND OF VENTURE IS THE "RED THREAD".
For the eighth year in Slovenia, our breakthought advanced, effective Natural Bio Quantum Biostimulants, which do not contain active substances, are on the market. They don't contain active substances, they do not work on a material basis by (active) substances, but on the basis of Natural Frequencies, electromagnetic fields of certain appropriate plants, of appropriate minerals, also of their appropriate complexes. What happens during and after spraying with sprays from these uor products, also happening in Nature, where those source plants, minerals grow.
At the level of the Life forces, the vitality of the sprinkled plants, soil, ecosystems is on such mode enhanced in a way that is in accordance with the Natural Order. In reality, this is a strengthening of the Natural order. More vital plants are more resistant to diseases, to plant's pests, to biotic and abiotic stress, to the drought, heat. More successfully adapt themselvs to climate and weather conditions. In monocultural plantations, natural electromagnetic fields, including radiation from biophotons and their unique information specific to the certain appropriate plants and minerals, are entered in electromagnetic fields of sprayed plants and soil by our advanced Natural Bio Quantum Biostimulants, which don't contain active substances.
SOME GOOD agricultural PRACTICES EXPOSED are available to be viewed, please, take a look under this link.
Our Natural Quantum Agriculture actually mimics/ emulates the Natural order at the level of Life forces and interconnectedness, dynamic equilibrium states, homeostasis, hormesis, homeodinamic etc. All our words by which our science diligently seeks to describe Life/ "functioning" of Nature certainly do not encompass the complex, holistically frequency language of Nature, which is communication, connection and the living energy network of all that is. For me, it's the Natural Order.
Thus, our solution is consistent with the use of the content of the Einstein quote: "Nature does not speak English. Nature speaks a frequency language", as well as the famous quote of Nikola Tesla: "If you want to understand the Universe, think in terms of Energy, Frequency and Vibration. "
OUR ACTIVE KNOWLEDGE CREATION, OUR OPEN KNOWLEDGE SYSTEM
I'm not sure that such an open knowledge system is common regarding breakthought innovations, which are effective and needed, newertheless I decided to take this approach.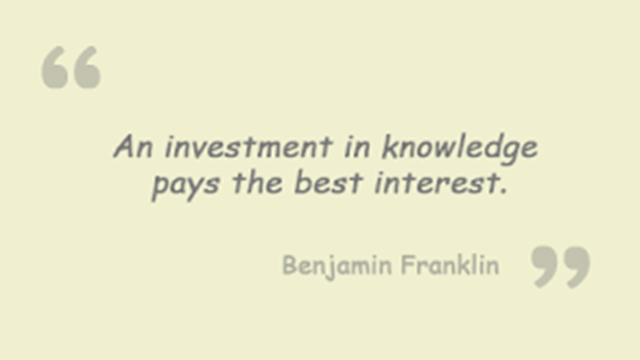 About what you'll read below, please notice: WE DID IT ALSO FOR YOU, AND ALSO FOR OTHERS. WE OFFER IT THIS TIME TO INTERESTED INDIVIDUALS, BUT MOSTLY TO COMPANIES, ORGANIZATIONS, INSTUTUTIONS, PROJECTS TEAMS etc. I'm sure that its very actual, useful and needed for the professional fields of Agriculture and agrobusiness, Food, Horticulture and horticultural business, Environmental management, Climate, Educating on different levels on those fields, Consulting / advising on different levels on those fields, probably also for some researches.
NOW WE ARE OPENING THE DOOR TO OUR RARE KNOWLEDGE, EXPERIENCE, SKILLS THAT HAVE ALSO PROVIDED TO ME THE DEVELOPMENT OF OUR NATURAL BIO-QUANTUM BIOSTIMULANTS, WHICH DO NOT CONTAIN ANY ACTIVE SUBSTANCES.
INVITATION: On this way I personally invite you to on the time sign-in for you / for your colleagues to attend on SAE ENQP Academy TMprogram 2020 . You are welcome!
The program is designed in a very understandable way. Regarding posible needed prior knowledge is sufficient if you have a high school diploma, if you are open to learning, if you are open-minded. Of course, you can also have a college or university degree, master deegre or Ph.D. It's required that you are open to learning, you are open-minded. What you will get in our program is not provided by the school systems.
Our SAE ENQP Academy TM program 2020, begins with the first Module on March 23, 2020. SIGN-IN for you or for your colleagues in your company / organization. Maybe you'll never have another chance for this or for something like this. Therefore, I heartily recommend to you to SIGN IN. REALLY ARE YOUR APPLICATIONS/ ORDERS NEED SOON (the best imediately), BECOUSE THE DEAD LINE WILL EXPIRING VERY SOON, for reservation of the hotel capacity where our event will be executed.
HOW TO SIGN IN, CONTENT OF PROGRAM, LECTURER, COMMERCIAL AND FINANCIAL CONDITIONS AND OTHER DETAILS
ALL INFORMATION FOR SIGN-IN, ABOUT COMMERCIAL AND FINANCIAL TERMS, ABOUT PROGRAM CONTENT, ABOUT LECTURER and other the details are under link HERE!
Please, don't hestitate to contact me, if after reading of this content you'll need additional information. In such case send me an email on email address coraagro@gmail.com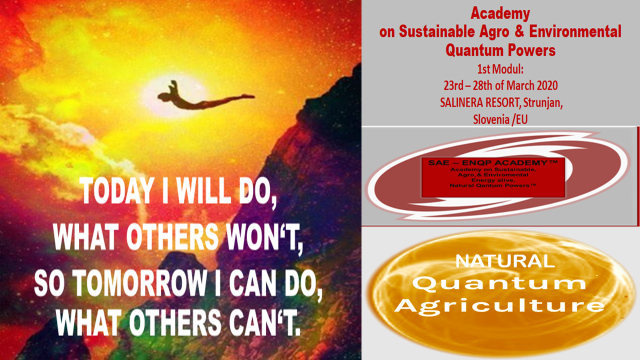 WHY SHOULD YOU SIGN IN?
-BECAUSE IT'S GOOD ALSO FOR YOUR BUSINESS and BECAUSE IT INDEED & REALLY PROVIDES SUSTAINABILITY WHILE BRINGING SUSTAINABLE EARNINGS, SUSTAINABLE PROFITS AND SUSTAINABLE GOODS.
-Therefore, in this already begun Quantum Age, updating of Agriculture by Natural "Language of Frequencies" may expanding TO COMBINE PROGRESS AND THE NATURAL ORDER. Humans, which eat on such mode grown/produces food, are so nurished and not just feed, thus has contact with the Forces of Life of the Natural Order, which means their creativity and productivity are also increased to raise their consciousness (their frequencies of their Life forces, electromagnetic fields), which to the consumers amoung all others positive qualities and benefits enable so again become naturally aware of the moral values and respect for Life.
-After completed the program of SAE ENQP Academy TM 2020, those, who'll want it, will have also business opportunity, to create or expand their business. If also your interests are/will be such, you can organize your business as a franchise model that allows you, to as a consultant spread to other people contents of our educational program's. As you may imagine, the market for this is really big.
-THIS IS A GREAT OPPORTUNITY AND THE QUESTION IS IF IT WILL EVER AGAIN REPEAT, IF IT WILL BE EVER AGAIN AVAILABLE.
–AND THERE ARE FOR SURE PLENTY OF YOUR REASONS FOR SIGN IN!AND THERE ARE FOR SURE PLENTY OF YOUR REASONS FOR SIGN IN!
PLEASE NOTICE: ANY WAY YOU PRODUCE FOOD NOW, ANY WAY YOU GROWING / PRODUCING CROPS FOR FOOD NOW, ANY WAY OF GROWING / PRODUCING CROPS FOR FOOD YOU NOW ALLOW, SUPPORT OR RECOMMEND: You don't have to do everything at once and turn the World upside down in an instant. Let's go step by step and every step counts. THE FIRST STEP IS, SIGN IN FOR OUR SAE ENQP Academy TM 2020 KNOWLEDGE, EXPERIANCES, NEEDED DEVELOPMENT OF SOME SKILLS ARE BASIC. I SPENT FOR THIS 40 YEARS of my Life & huge sume of money. You do not need this. What you need for your first step, now is sign in and attend in SAE ENQP Academy TM 2020.
THE PROGRAM WILL STARTING VERY SOON, on July 31st 2020. ALL INFORMATION ARE UNDER LINK HERE! WELCOME TO SIGN IN NOW!
I'M LOOKING FORWARD TO SERVE YOU IN MY GROUP OF ATTENDERS OF OUR SAE ENQP Academy TM2020!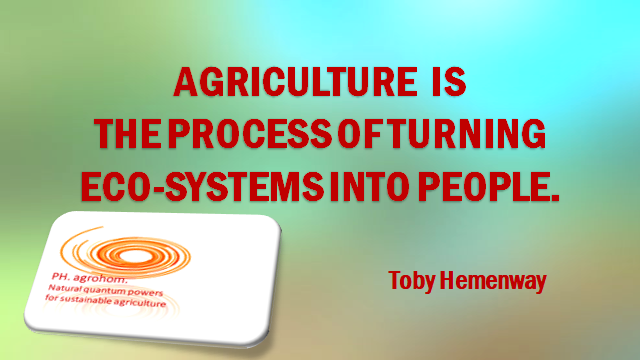 PHOTO GALERY: below and under link HERE.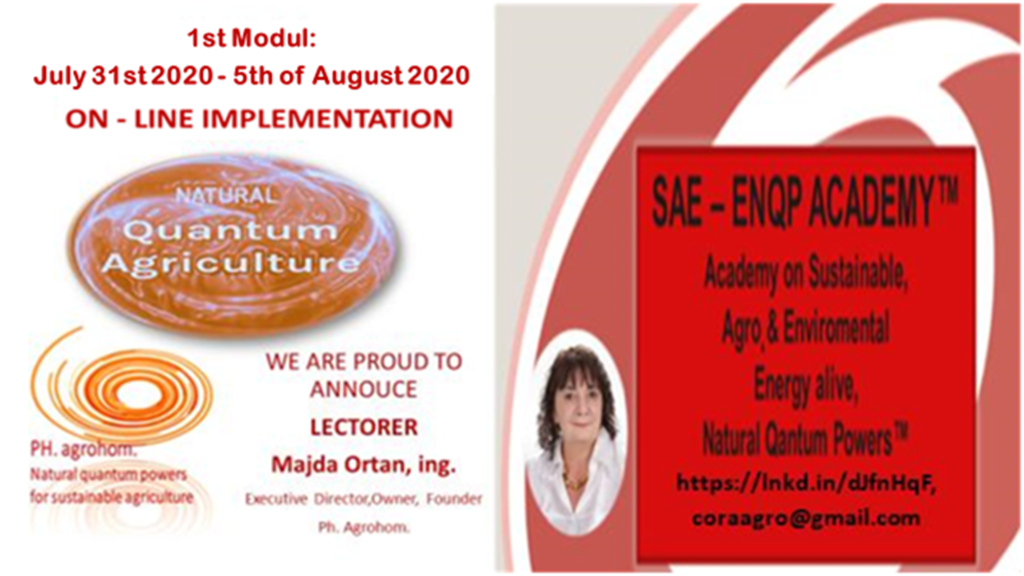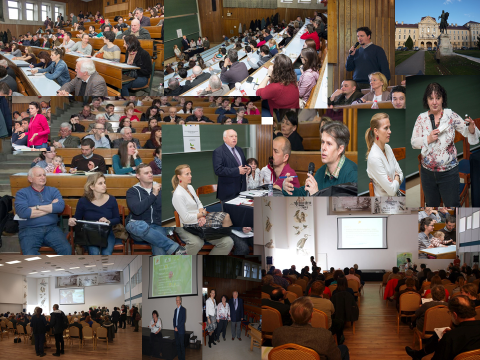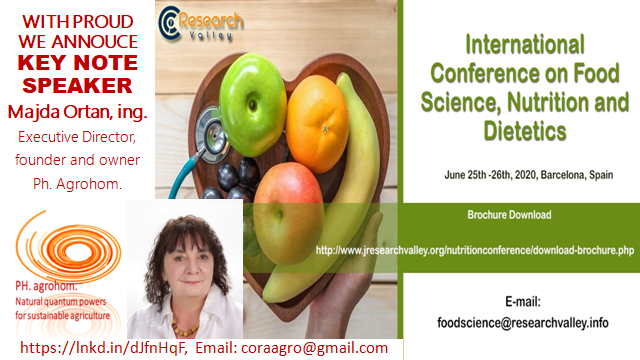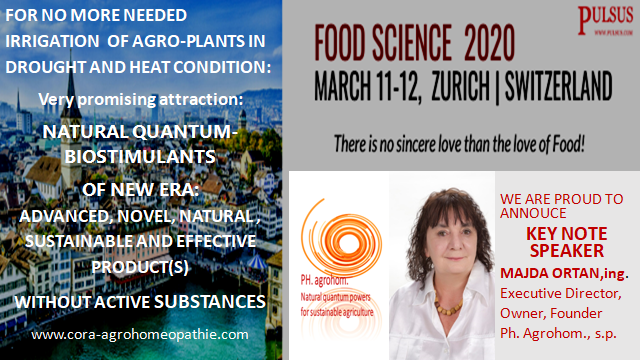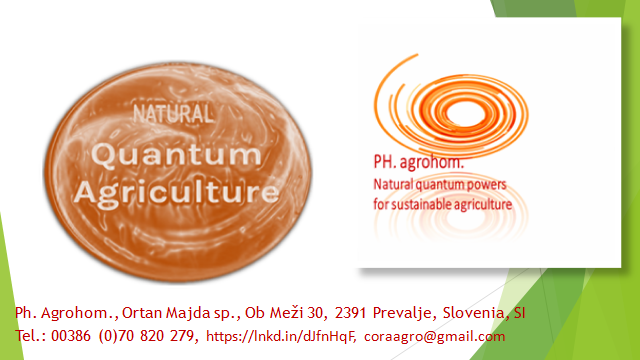 Majda Ortan, ing., Executive director, founder and owner of company, PH. Agrohom…, Ing. Majda Ortan, s.p.,Ob Meži 30, 2391 Prevalje, Slovenia / EU; Tel: 00386 (0)70 820 279, E mails: info.coraagro@gmail.com, ortan.m@gmail.com, EN WEB SITE , SI WEB SITE