OUR ADVANCED NATURAL QUANTUM AGRICULTURE mimics the mode of quantum harmonization used by plants and minerals at the energy level in Nature. Already eigt years is in Slovenia (small EU country) produced – grown energy alive food by use of our advanced, innovative, sustainable, NATURAL BIO-QUANTUM agro-BIOSTIMULANTS, which don't contain active substances. Products are used diluted, as sprays and are in Slovenia allowed also for use in organic mode of farming and gardening. On Slovenian market are awailable already 8 years as products for general use in chategory of products for plan's strengthening. Wery good results encourage us to share this precious, modern knowledge and experience with others. This is more than necessary at a time when humanity is looking for sustainable solutions to many chalenges in agriculture, in the field of sustainable management of natural resources, climate changes, ecology, needed regenerative approaches in agriculture, environment, urban environment, as well as strengthening own immunologies of humans as well as animals and plants.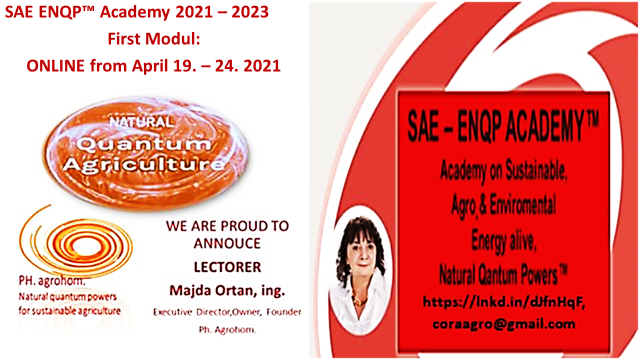 WE ARE LAUNCHING ENROLLMENT for ATTENDING in the PROGRAM of SAE ENQP™ Academy 2021/2023!
Implementation of all program modules will be on the mode of online implementation.
The first module will begin on April 19, 2021 and will last until April 24, 2021.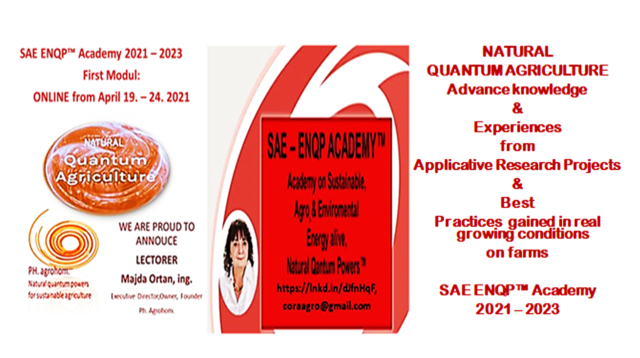 About the PROGRAM of SAE ENQP™ 2021-203 & INFORMATION about COMMERCIAL TERMS, PRICE, PAYMENTS, REGISTRATION and HOW TO SUSCRIBE are under this link!
INVITED ATTENDERS: Agricultural Consultants, Environmental Consultants, Food Consultants, Bigger agro-DISTRIBUTORS NETS, Agriculture COOPERATIVES, farmers, Academics from agro field, Students from agro fields, Researchers from agro fields, other interested! INFORMATION: under this link! Email contact: coraagro@gmail.com. Extended deadline for applications and for tuition advance payments: April 15th 2021! Applications are possible only until the seats are filled.
INVITED TO ORDER SOON to get your seat in THE PROGRAM of SAE ENQP Academy 2021/2023! Looking forward to welcome you in the group of attenders of SAE ENQP Academy Program 2021 – 2023.
ADDITIONAL OFFER FOR COMPANIES, INSTITUTIONS, ORGANIZATIONS…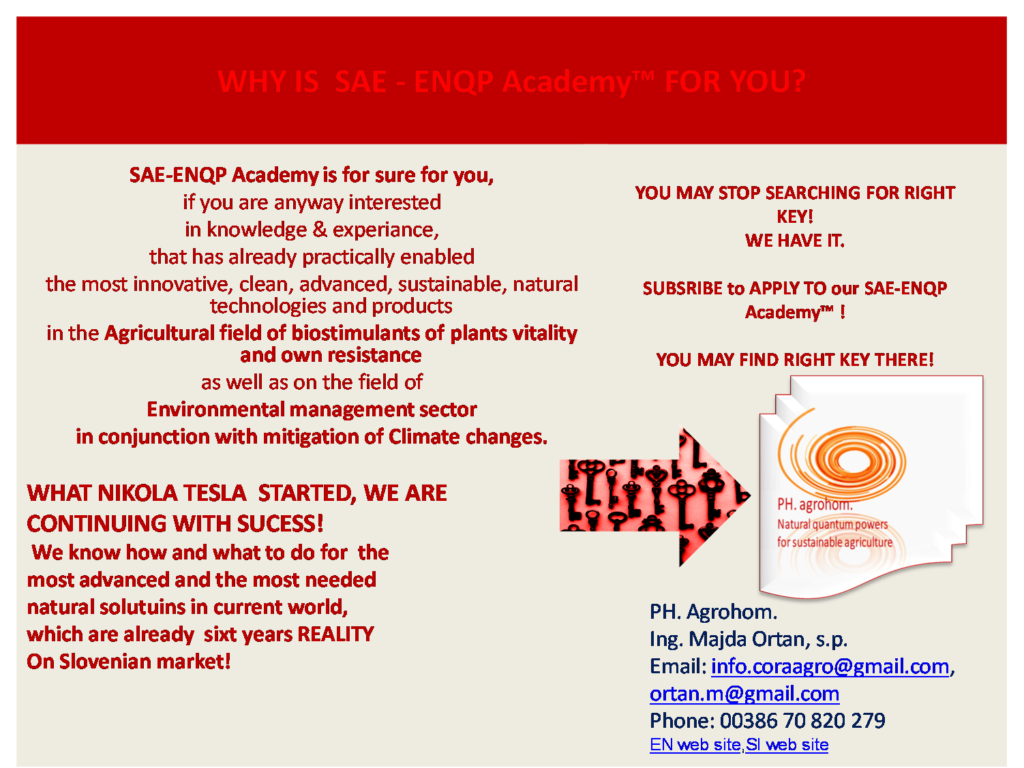 It's also possible to order implentation of SAE ENQP Academy, FOR CLOSED GROUP OF PARTICIPANTS (from the same Institution or from the same Company). It's needed that such group has minimal 30 and maximal attenders. The Program is same as in our standard offer, implementation will be on-line, the dates of modules implementation will be agreed during order process. In the case of interest for ordering, it's recommended to do it before end of April 2020.
PROGRAM of SAE ENQP™ 2021-203, INFORMATION about COMMERCIAL TERMS, PRICE, PAYMENTS, REGISTRATION and HOW TO SUSCRIBE are under this link!
Our REFERENCES: some of them are under links here and here.
New knowledge is important! Get the edge, take advantage of this opportunity: YOU ARE WELCOME TO SUSCRIBE for ATTENDERS.
SOON ORDERING BRINGS YOU YOUR SEATS in the Program of SAE ENQP TM Academy 2021 – 2023!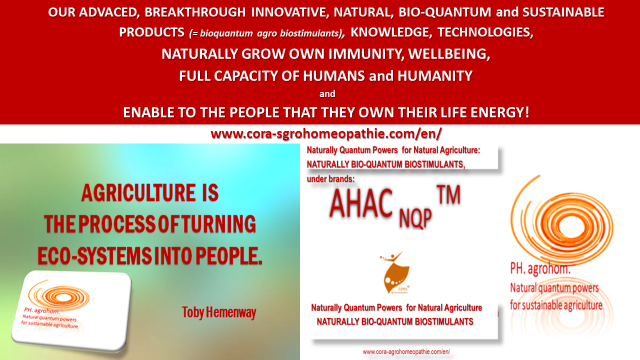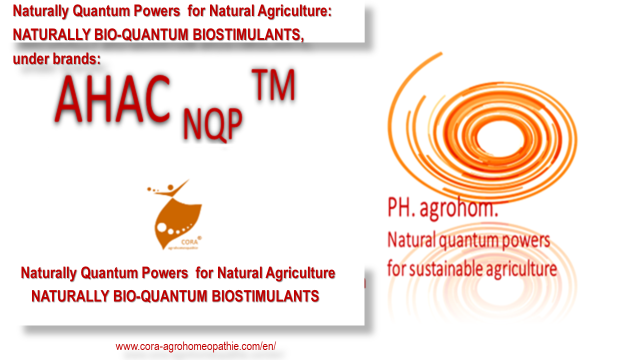 Majda Ortan, ing., Head, Founder, Owner
Ph. agrohom., Ing. Majda Ortan, sp., Šmiklavž 26, Šmiklavž, 2380 Slovenj Gradec; SI – Slovenia / EU
Email: ortan.m@gmail.com, coraagro@gmail.com
Tel.: 00386 (0)70 820 279